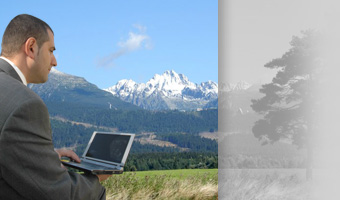 TATRA DEVELOPMENT was established as a sister company of the RK SPIRIT, s.r.o. real estate agency, which specializes on the Tatras and Liptov. Knowing the region, market requirements and the demands within these locations, the necessity has arisen to extend the real estate services also to development.
Our goal is to cover development activities of the group of companies in the region of the Tatras and Liptov. We implement own projects, which could fill gap on the real estate market in the Tatras and Liptov. Based on several years of experience and taking into account the requirements communicated by our customers, we prepare projects tailored to the requirements of potential buyers. The project preparation includes the market surveys (demands), analysis of actual offer and projects or open sectors. Primarily, our effort is to implement successful projects in the sector of recreation and residential facilities and as a complement, we also want to deal with projects focusing on the administration, trade, services and industry.
Except for own projects we are opened to co-operation with other developers and investors, whom we can offer complex services starting from specialized consultations, until the full implementation of their intentions in this part of Slovakia.
Our aim is to belong to the leaders in development of residential and recreation projects in the north part of Slovakia. We want to contribute for development of the area of the Tatras and Liptov and support the region with such great and at the same time not used potential.